Update TM bot 36.2
1. Removes from sale exceptions, if the purchase price is not found — fixed!
2. Optimization of the program for those who did not load the market for CSGO.
Rent a computer for the program:
webdivision.pro/manual/servers/
TM bot:
webdivision.pro/services/software/games/tm-bot
TM bot manual:
webdivision.pro/manual/software/tm-bot/intro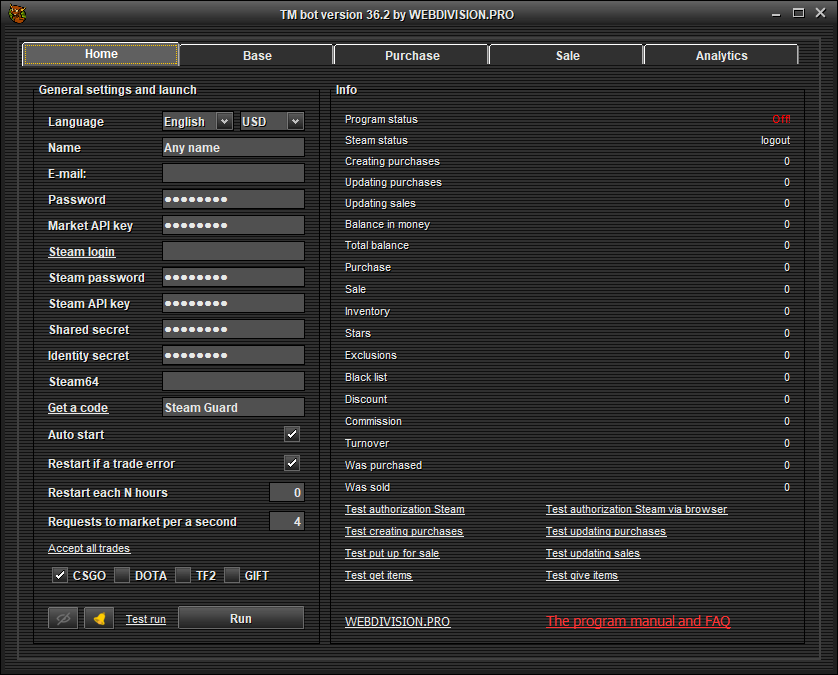 You need to login to create comments.