Update TM bot 35.7
1. Commission and discount do not work in the script — fixed!
2. Auto put up of stale items should not affect Exceptions.
3. Parameters [rar] and [qual] is empty.
4. The parameter [myPrice] is always zero.
TM bot:
webdivision.pro/services/software/games/tm-bot
TM bot manual:
webdivision.pro/manual/software/tm-bot/intro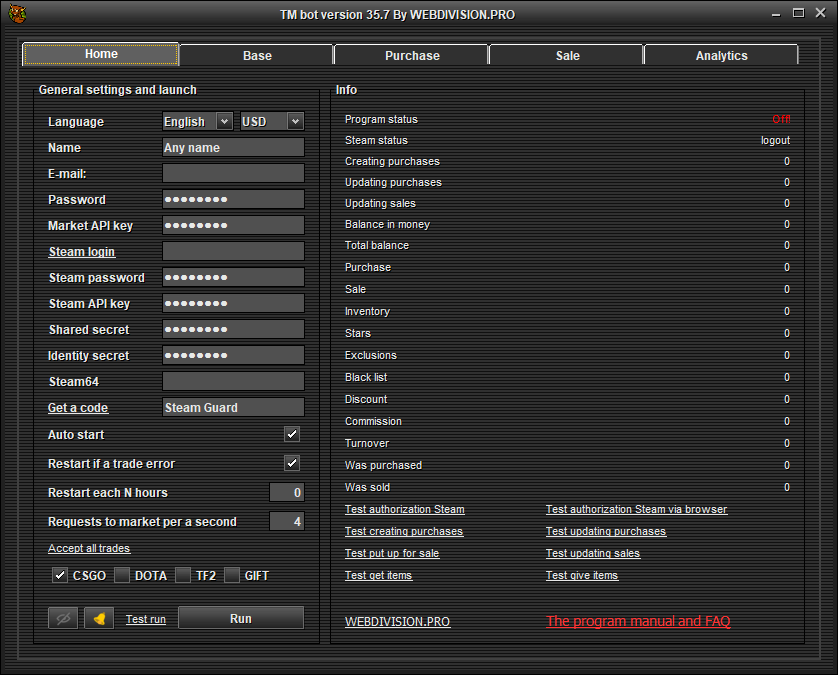 You need to login to create comments.