Update TM Bot 34.9.07
1. Ping every 20 seconds.
2. A Market tab has been added with a table of all items for sale on the market. It loads in 30 seconds, as prices are set in Steam.
3. Duplicates are added to My database — fixed!
Settings are incompatible!
TM Bot:
webdivision.pro/services/software/games/tm-bot
TM Bot manual:
webdivision.pro/manual/software/tm-bot/intro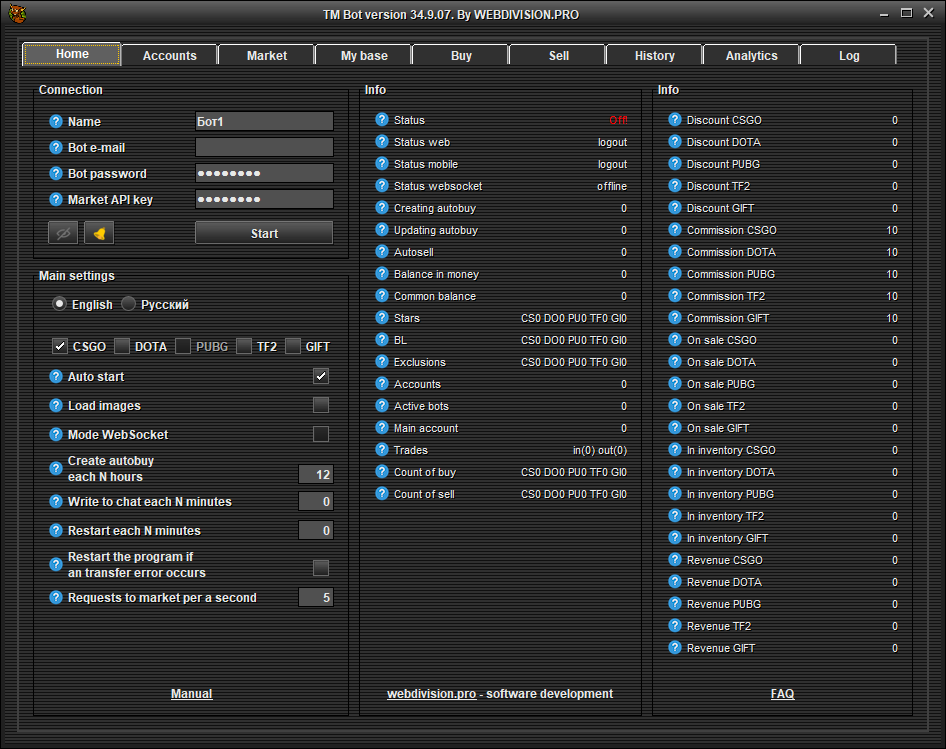 You need to login to create comments.