New types of servers
You asked — we did! A new type of server with a configuration of 2 CORE 2 RAM! Also added servers with the configuration of 3 CORE 4 RAM, 4 CORE 8 RAM, 8 CORE 16 RAM, 16 CORE 32 RAM.
Buy a server
webdivision.pro/account/servers
Manual with pictures
webdivision.pro/manual/servers/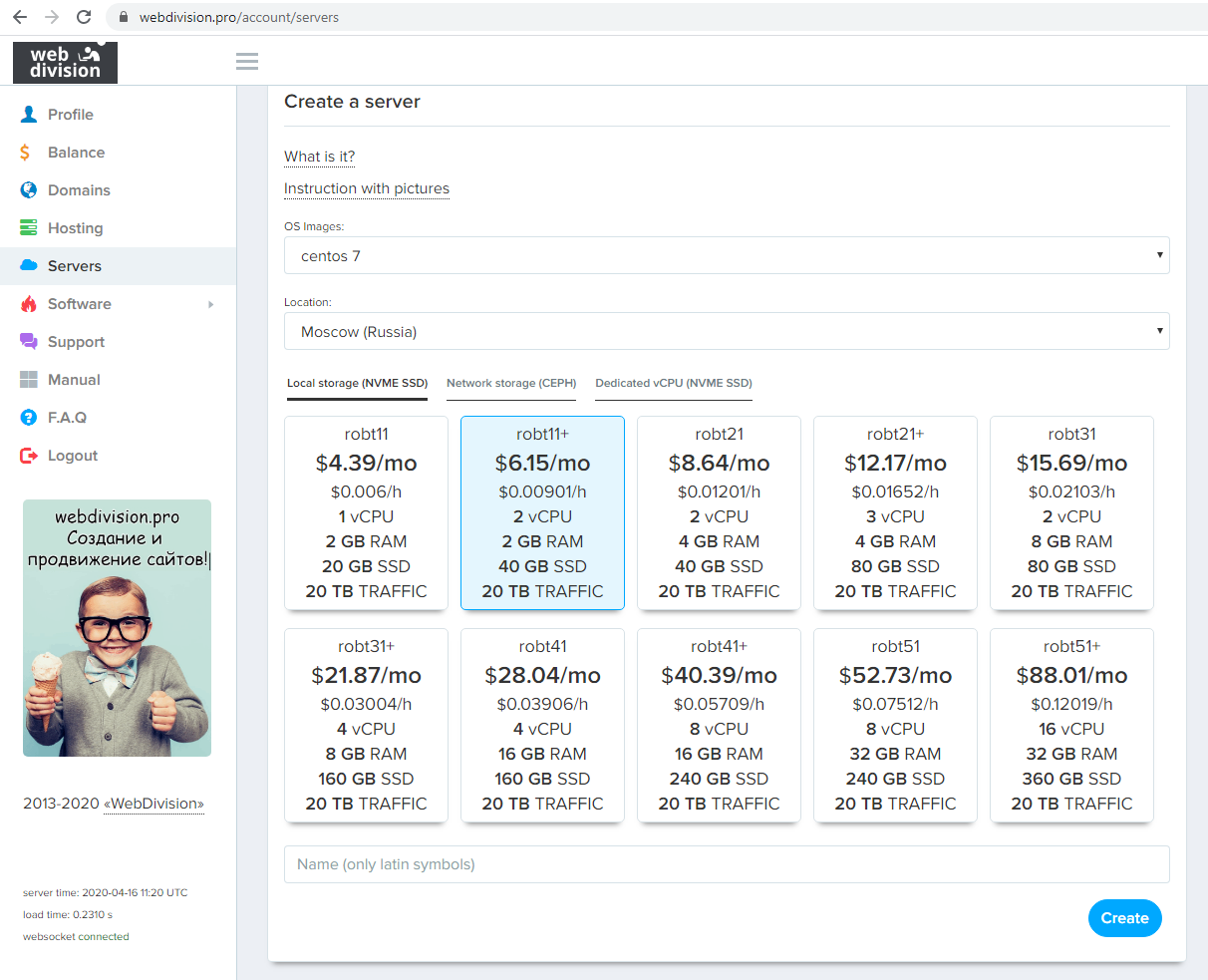 You need to login to create comments.