Update Steam Market Bot 34.9.04
1. Upgraded several methods to version API 2 (including for transfer items).
2. Bugs fix.
3. The parametr «Support right trades» was deleted.
4. The label «SetSteamApiKey» was deleted.
Steam market bot:
webdivision.pro/services/software/games/steam-market-bot
Steam market bot manual:
webdivision.pro/manual/software/steam-market-bot/intro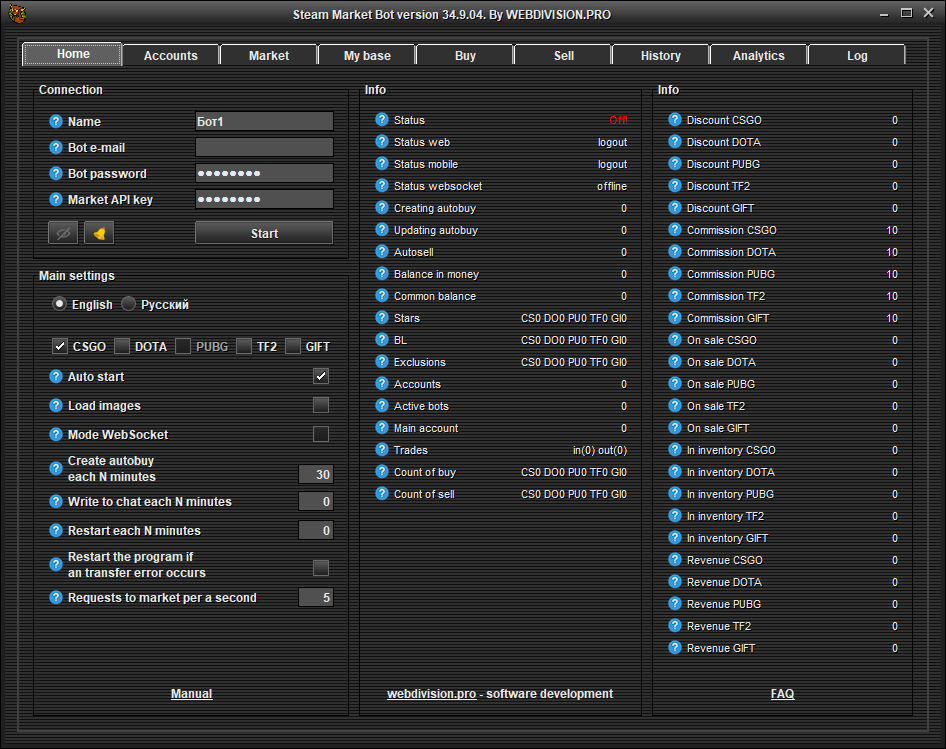 You need to login to create comments.