Update Steam Market Bot 34.3
1. «Still periodically, when starting or restarting, the error UPDATE_BUY ERROR appears: [SQLITE_CORRUPT] The database disk image is malformed (database disk image is malformed), due to which everything stops being exposed. It helps either a few restarts or deleting database files in the program folder» — fixed!
ROBT TM:
webdivision.pro/services/software/games/steam-market-bot
ROBT TM manual:
webdivision.pro/manual/software/steam-market-bot/intro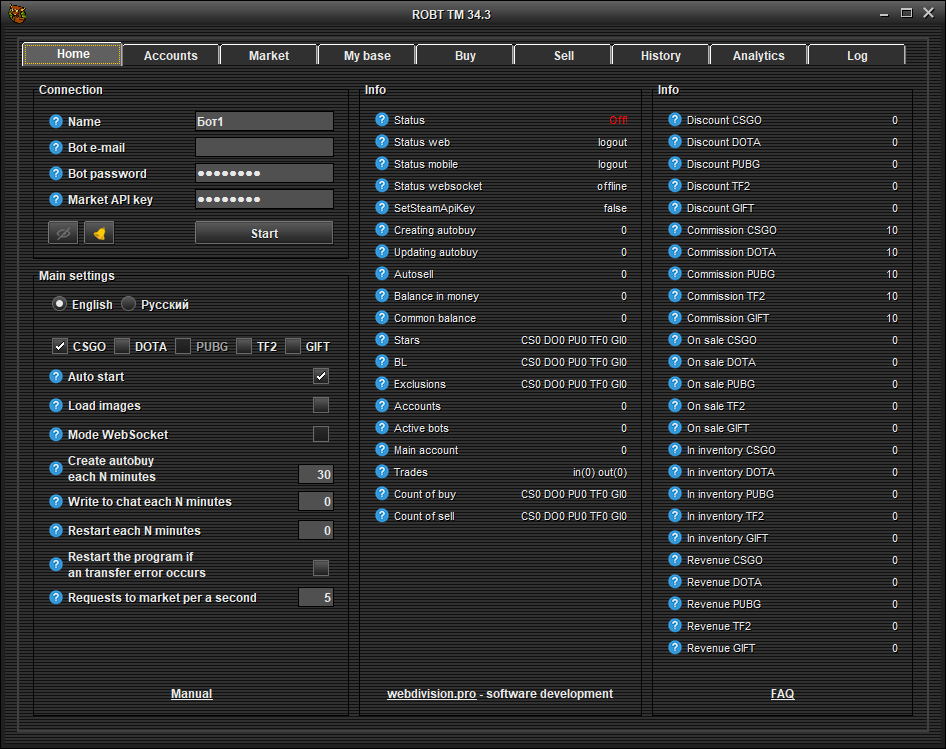 Uploaded files:
34.3 94.94 kb
You need to login to create comments.